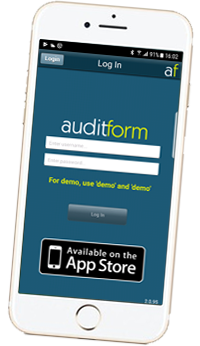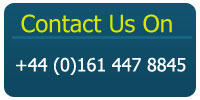 Formability implements a Quality System, certified by QAS according to standard ISO9001 : 2015.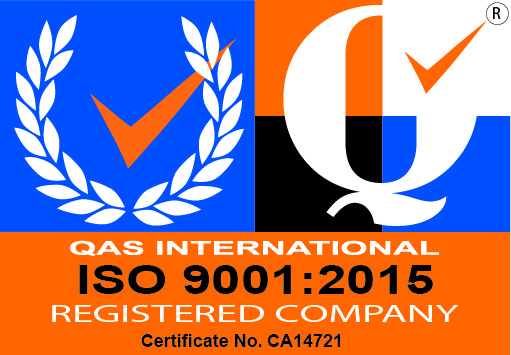 "

The PDA system has improved our efficiencies within the SHEQ team to meet the requirements of ISO 9000,14001 & OHSAS 18001 and given the business information which will benefit the business in trend analysis, training requirements, commercial issues to name a few.

"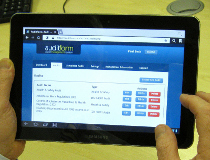 Testimonials

Jon Western, Customer Service Quality Manager at National Express said

When I was asked to deliver an improved quality audit solution for National Express, I was really pleased that we selected Formability as our system supplier.
The system has proved to be very reliable and on the odd occasion where we have needed support Paul and the team have always been quick to respond and help.
We have worked with Formability to develop a number of bespoke system solutions and we have always been impressed with their ability to understand our brief and deliver a solution that meets our needs.
Since launching the quality audit system in the Service Quality Department we have also worked with other National Express departments and embedded the audit solution into their business practices.
The solution we were provided delivered great results.
We value our partnership with Formability and look forward to continuing to develop the great relationship we have built.

National Express
---

Geoff Silver, Membership Compliance Manager at ARCA said

When we embarked on the project of upgrading and modernising the existing ARCA site audit scheme, very few suppliers could even grasp what we were trying to achieve, let alone deliver it.
Formability not only listened to our requirements, but facilitated the design of a bespoke system to suit our current and future needs. We are now able to externally audit all of our 190+ member companies across the organisation in the UK and Ireland, wherever they are working, and generate meaningful audit reports. Our member companies can also register to conduct their own internal audits to the same criteria, thus enabling direct comparisons of external and internal audit results. The compilation of all audit results creates a stronger management tool to accelerate improvement.
Our audit criteria are driven by stringent health and safety regulations within a permissioning regime, so can be very complex and intricate. The AuditForm system is robust and suits our needs, and on the few occasions that we have needed support or further refinements, the team at Formability have responded quickly and effectively to keep our audit programmes running smoothly.
As a result of using AuditForm, we have observed measurable improvement in standards across a large cross-section of a very demanding and hazardous industry.
We are very pleased we chose Formability, and look forward to continuing our partnership for many years to come.

Asbestos Removal Contractors Association (ARCA)
---

Ken Newlove the director at Care Plus Innovation Ltd said

We were extremely impressed with Formability's flexible approach and partnership to develop a quality paperless app solution called Care Audits for use in care homes and care in the community. Care Audits digitises the numerous forms used in the care sector and comes as standard with over 80 predefined dedicated audits. Formability and CPi Ltd developed Care Audits to bring efficiencies whilst improving quality of care to a struggling highly regulated industry. Care providers now have an affordable, easy to implement, easy to use paperless system.

Steven Tegart, Performance & Quality Coordinator at Talbot Group, Nursing Homes for Intellectual Disability Services said

CareAudits has been an integral part of the program of continuous quality improvement in the Talbot Group.
We chose the system for its comprehensive technical features combined with every day ease of use, its competitive price and unrivalled support from the professional and friendly team.
CareAudits has allowed us to vastly increase the type, frequency and rigorousness of our in-house audits and to easily identify, tackle and monitor any issues that have arisen.
Senior management love the extensive reporting features and setup and administration of the system is a breeze. I would highly recommend CareAudits to any company who wishes to improve their operations.

Care Plus Innovation Ltd
---

Russ Anderson, Operations Director had this to say about AuditForm

We have been using AuditForm for about 8 months, it has made a real difference to the way we conduct and record site and customer visits, it has made this whole aspect of our business management system more efficient and professional, our customers have also been impressed by the way we can produce information tailored to their requirements almost instantly. I would recommend any business to look at AuditForm software and see how it could benefit your organisation.

ASPRO Security Services Ltd
---

Ian Stevenson is full of praise for AuditForm.

The staff are delighted at the way they can now delivery quotations and associated literature effortlessly and are looking forward to taking the product to the next round of trade shows with the option to use tablets, mobile phones and laptops.
I have been extremely impressed with Formability's professionalism, their full appraisal and understanding of the requirement, commitment to deliver quickly, accurately with a 'can do attitude'

Infocus Photography Insurance Quotations
---

Magalie Verville recommends AuditForm.

More than 6,000 kilometres separate our two companies and we were able to personalise Audit Form for our needs. This was a big challenge but with the availability, professionalism and competency of Formability, we made it together!

Transelec / Common Inc. : TCI E-Inspect
---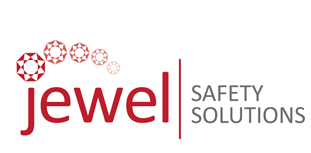 Julie Gelder, Managing Director of Jewel Safety Solutions has said:

We have been using Auditform to carry out premises audits and health and safety inspections. The software is very versatile and easy to use. We have a number of clients and they like the ease of resolving actions as they all have their own password and can login to their audits.

Jewel Safety Solutions
---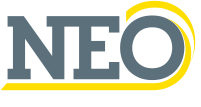 Alistair Hodgson, Managing Director of Neo Property Solutions, a multi-discipline provider of quality assured property solutions, with over 35 years experience in the building, construction maintenance and refurbishment industry had this to say about AuditForm

We have used AuditForm to conduct a variety of site safety and inspection audits online and using the App.This has helped us save time and money, helping us to run our business more efficiently. I would recommend AuditForm as a cost effective way of improving the Audit Management process

Neo Property Solutions
---

Rachael Carrington, Project & SHEQ Manager at Gartec had this to say about AuditForm to Ken Newlove of Kern Systems, an AuditForm partner:

I just wanted to say how great AuditForm is and how much it is has revolutionised the way we work. We have managed to become paperless within less than 3 months since implementation. The system is so simple to use and the advantage of being able to add and edit audits and forms ourselves giving immediate effect in the field is fantastic.
The engineers using the system have found little issue and the immediate receipt of electronic paperwork which is now far more detailed and legible has meant we can respond to our clients more efficiently. Furthermore your approachable helpful assistance has been a great advantage. I would not hesitate to recommend your system

Gartec