Pricing
Trial
To help you know whether to buy or not, why not have a free 30 day trial to help you evaluate the product further. We will load a sample of one of your own audits for you, so you can evaluate AuditForm with your own situation in mind.
Price Configuration
The price is a monthly rental, scaled by the number of users.
A user is anyone who has a login into the system. Please ask for a quote.
We can also quote to configure AuditForm to meet you needs.
You can have your own tailored version of AuditForm that could be integrated with your existing website or system. For example, your system could email information that AuditForm could interpret with an email parser and convert into an audit. The same could be done with an XML interface. We could send outputs from the system to your system on a regular basis.

Notes:
Prices quoted are negotiable (exclusive of VAT for UK users)
Bespoke changes and configuring, over setting up the trial are additional costs.
All prices exclude expenses such as travel and accommodation.
We also build other hand-held and Web solutions to meet specific requirements.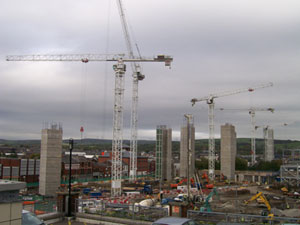 Call us to discuss your requirements.
+44 (0)161 447 8845
You can find out more by clicking on Formability