Retail Audit Software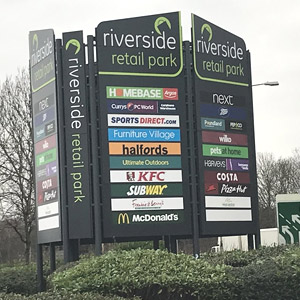 Audits are carried out by retails outlets by brand representatives or retail store employees for to assess whether the outlet is meeting the standards expected over a range of criteria. This audit can be taken from the viewpoint of a customer's experience in the store, or from a management perspective.
The audit is used for measuring and then ensuring that brand ambassadors are seen to flourish and that areas of weakness are highlighted and addressed. The results of the audits are seen as Key Performance Indicators for stores.
Retail Auditing Software
These are some of the typical types Audits carried out by our retail customers:
Alcohol Attendance Review
Back of House Audit
Customer Journey Review
Floor Manager Review
Food Safety & Hygiene Review
Product Quality Review
Profit Protection Audit
Safety Audit
Security Compliance Audit
Health, Safety and Environment Review
Stock Operations Assessment
Store Audit
Supplier Audit
Training Audit
Warehousing Audit
Warehouse Distributor Audit
Please check out our inspection and asset management software page.
Retail Demo
To access and use the Retail specific demo, please use the details below in the log in box at the top of this page.
Username – Retail
Password – demo

They are perfect for businesses looking for a flexible auditing application which can be implemented efficiently and effectively
RETAIL
"Waitrose & Partners have been using 'Auditform' to assess our Third Party operations since February 2014. They have provided us with a very cost effective auditing, reporting and data management tool and we have found the functionality to create bespoke assessments ideal as we continue to evolve our performance measures and adapt to a constantly changing shopping environment.

The ability to provide real time data capture, automatic collation and immediate reporting to all appropriate stakeholders are important factors as to why 'Auditform' was chosen, along with the ease of use and close management support.

We currently conduct 4 audit types, within 3 store formats, across almost 100 sites. The facility to instantly update criteria and recipient information is most beneficial, plus 'Auditform' are continuous in their development, providing regular enhancements for both input and reporting.

We have been delighted with the service, support and guidance received from all the team at 'Auditform'. They are perfect for businesses looking for a flexible auditing application which can be implemented efficiently and effectively.
Barbara Stubbs- Partner & Brand Auditor, Waitrose & Partners Retail Operations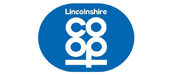 AuditForm Provide Excellent Service Support
RETAIL
"AuditForm has proven to be a great, cost effective solution for Lincolnshire Co-op, having both digitalised and simplified various elements of our compliance functions and support services.

The team are always helpful, friendly and patient – nothing is too much trouble.
Ben Sutton – Health & Safety Manager, Lincolnshire Co-op
We'd Love To Hear About Your Project?
We pride ourselves on giving good support to our customers.
You can use the adjacent contact form to get in touch with our UK based support desk and we will call you as soon as possible.
If you would like a 30 day free trial, please mention this as well.