About Us
Who are we?
AuditForm is one of the products developed by Formability, an internet applications developer.
With partner organisations such as Care Audits and Communisage, and a committed team of experienced developers, we supply Internet based services internationally across various business sectors from our UK base.
Formability implements a Quality System, certified by QAS according to standard ISO 9001 : 2015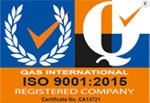 We are also associate members of the Lifting Equipment Engineers Association.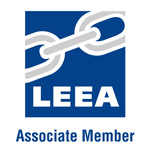 What do we do?
Formability's key competencies are centred around the provision of web based application developments that can be integrated with mobile device applications and with existing or new enterprise applications.
Our servers are hosted by Iomart Server Hosting who offer 99.95% network availability.
Click here to see our privacy policy
Where are we?
Our main office is located at Europa House, Barcroft Street, Bury, United Kingdom, BL9 5BT from where we service customers in the UK and overseas.
Call us on +44(0)161 447 8845 or Click here for more information about how to contact us.
We'd Love To Hear About Your Project?
We pride ourselves on giving good support to our customers.
You can use the adjacent contact form to get in touch with our UK based support desk and we will call you as soon as possible.
If you would like a 30 day free trial, please mention this as well.