Engineering Audit Software

Auditing your internal processes as a part of engineering activities is essential for helping meet legal standards and requirements. AuditForm allows you to create audits and reviews to set benchmarks against selected standards and highlight shortfalls for resolution.
This allows you to consider the appropriate actions needed and identify areas for continuous improvement. Highlighting and addressing common weaknesses is important in improving quality and reducing risks.
When problems are identified and not followed through to full resolution over time, they get forgotten about, so the problems keep recurring. AuditForm enables outstanding problems to be highlighted with email reminder reports that can be automatically escalated if needed.
By enabling this, AuditForm can offer a number of benefits including assurance, identification of non-compliance and opportunities for improvement with objective evidence of an independent assessment of fitness for purpose.
Engineering Auditing Software
These are some of the types of Engineering Audits carried out by our customers:
Appliance Maintenance Audit
Asbestos Survey Audit
Concrete Pour Checklist
Compliance & Competence Review
COVID-19 Safety Checks
Engineer Site Safety Audit
Fall Arrest Equipment Audit
Fire Extinguisher Review
Installation Checklist
Ladder Inspection
Machine Quality Compliance Audit
PAT Testing Audit
Service Work In Progress Audit
Site Electrical Compliance
Vehicle Equipment Check
Please check out our facilities management software page.
Engineering Demo
To access and use the Engineering specific demo, please use the details below in the log in box at the top of this page.
Username – Engineer
Password – demo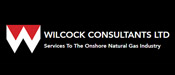 The Ability To Upload Closure Information Is Invaluable
NATURAL GAS CONSULTANTS
"Wilcock Consulting have been using the Formability AuditForm platform for many years for technical audits on meter installations and have found the system to be simple and straight forward to use and to amend and update.

Paul and his team have always resolved any issues quickly and been available to discuss any aspect of the system operation in a manner that we can understand.

We have found it easy to add new clients, amend the audit lists and review the output while providing good information and resolution of defects – the ability to upload closure information is invaluable.

Our clients have found the easy access of information and the ability to download reports and data very useful and it has allowed them to improve their working practices."
Eric Dodd IEng MIGEM, Wilcock Consultants Ltd

We'd Love To Hear About Your Project?
We pride ourselves on giving good support to our customers.
You can use the adjacent contact form to get in touch with our UK based support desk and we will call you as soon as possible.
If you would like a 30 day free trial, please mention this as well.