Transportation Management Software
Transportation Audit & Auditing Software

Safety is vital in the transportation industry, for legal as well as for health and safety reasons. It is necessary to carry out vehicle inspections, driver audits, incident reporting and other monitoring and measurement activities using audits to ensure that safety remains relevant and effective over time.
Businesses in the transportation industry provide specialised distribution services to clients, including inbound and outbound logistics. Audits systematically analyses activities to ensure that quality, safety and legal standards are consistently upheld. Auditing employed in this industry can help you to keep your transportation business running efficiently, meet key business operational criteria while staying on the right side of legal regulations and staying safe.
The Best Transportation Management Software
These are some of the typical types Audits carried out by our customers:
Competence Review
Compliance Review
COVID-19 Audit
Depot Audit
Driver Evaluation Audit
Driver Handbook Survey
Health and Safety Audit
Incident Investigation
Luggage Installation
Operator Compliance Audit
Safety Feedback
Site Safety Inspection
Spot Check
Vehicle Audits
Quality Assurance Inspection
Please check out our consultancy audit software page.
Transportation Demo
To access and use the Transportation specific demo, please use the details below in the log in box at the top of this page.
Username – Transport
Password – demo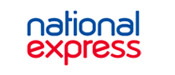 AuditForm Work Diligently To Understand Your Brief & Deliver A System That Meets Your Needs
Transportation
"When I was asked to deliver an improved quality audit solution for National Express, I was really pleased that we selected Formability as our system supplier. The system has proved to be very reliable and on the odd occasion where we have needed support Paul and the team have always been quick to respond and help.

We have worked with Formability to develop a number of bespoke system solutions and we have always been impressed with their ability to understand our brief and deliver a solution that meets our needs. Since launching the quality audit system in the Service Quality Department we have also worked with other National Express departments and embedded the audit solution into their business practices.

The solution we were provided delivered great results. We value our partnership with Formability and look forward to continuing to develop the great relationship we have built.

We have used AuditForm to conduct a variety of site safety and inspection audits online and using the App. This has helped us save time and money, helping us to run our business more efficiently.

I would recommend AuditForm as a cost effective way of improving the Audit Management process."
Jon Western – Customer Service Quality Manager, National Express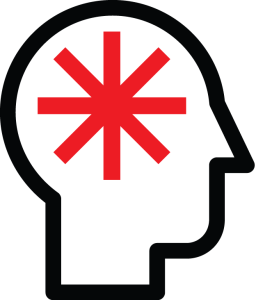 AuditForm Provides First Class Support
Motor Trade
"IED Training Solutions Ltd approached the AuditForm team after securing a significant Health & Safety audit task involving the Scottish Motor Trade industry.  The support provided by AuditForm in migrating the extensive question set into the App and the subsequent training in the App's capability was first class.

The audit and corrective actions reports for this particular task were extremely well received by the client and we are delighted with the App's functionality.

A superb service all round. Thank You."
Ian Clark – Managing Director of IED Training Solutions Limited

We'd Love To Hear About Your Project?
We pride ourselves on giving good support to our customers.
You can use the adjacent contact form to get in touch with our UK based support desk and we will call you as soon as possible.
If you would like a 30 day free trial, please mention this as well.