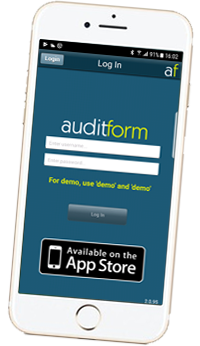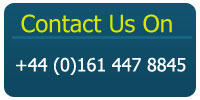 Formability implements a Quality System, certified by QAS according to standard ISO9001 : 2015.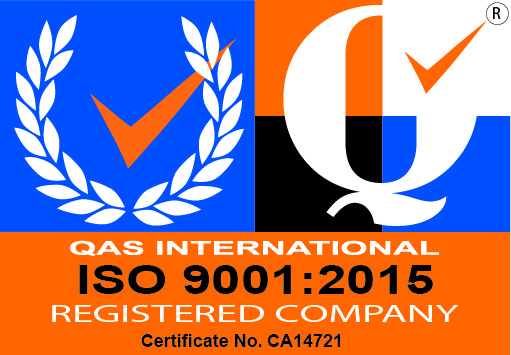 "

The PDA system has improved our efficiencies within the SHEQ team to meet the requirements of ISO 9000,14001 & OHSAS 18001 and given the business information which will benefit the business in trend analysis, training requirements, commercial issues to name a few.

"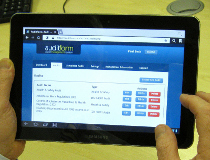 Food Safety Management, Quality & Compliance Software Systems

We understand how your processes are aligned with HACCP principles and the need for identification, control and management of hazards which might compromise the integrity of your food safety management system.
Because your auditing tool is at the heart of critical compliance and risk management, we created AuditForm food quality management software as a very flexible application which can be tailored to accommodate many different processes.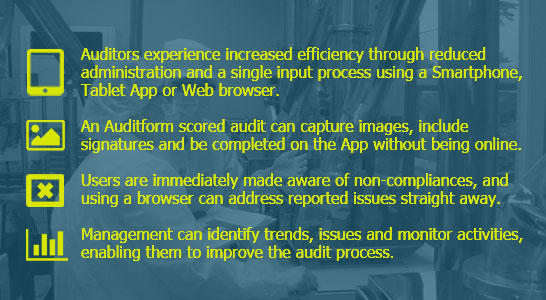 AuditForm users include well known global and UK brand leaders in the food and drinks industry.
AuditForm enables you to plan your auditing programme more effectively and enable optimal allocation of auditing resources.
And AuditForm gives its users complete visibility and management control over its auditing processes and enables them to schedule, assign, execute and report on findings from audits to properly identify and reduce non-compliance within your processes.
Food Safety Management Software – Features & Benefits
Cost Savings or improved productivity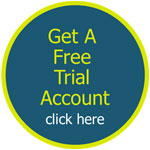 • Reduces audit time by at least 40%
• Data collection is simplified
• Findings from audits do not have to be re-entered; therefore additional audits can be undertaken in a similar time frame
• Real-time information always available
• Reduces/eliminates paperwork
• Reduces necessary administration
• Quick data retrieval
• Flexible authoring of audit
Reduce risk by improving audit quality
• Eliminates copying errors
• Non compliances - the right people are immediately alerted
• Gives better visibility for both users and management
• Manage non-compliances in an efficient consistent manner
• Overdue outstanding actions can be chased
• Audit findings together with corrective action reports and findings are then emailed to selected recipients by auditing personnel
• Corrected actions are authorised by the auditor before they can be closed
• Signatures and photographs captured in the audit are displayed online
Food Quality Management Software

AuditForm Is Genius Software That Ticks All The Auditor's Boxes
One generous Android review gave it 5 out of 5, "Genius piece of software. Very adaptable for use in any number of applications and locations. Create and publish Audits / Reports. The software has been 'bespoked' for a specific insurance product and could be adapted to suit many other industries. Easily 5 Stars
AuditForm enables audit data to be collected from and analysed across multiple locations and remote sites. It can track non-compliances in real-time and provide managers with vastly improved knowledge and control to enable significant reductions in operational risks.
Simple data collection, real time reporting, no writing, greater productivity It saves time in the collecting and processing of information. Field trials have demonstrated that data capture using this AuditForm saves an individual auditor 2 man days per week when compared with manual methods of data capture and input for the same data. Vastly improved data collection & reporting The software not only increases efficiency and quality through reduced administration, but a single data input reduces risk because non-compliances are immediately reported for remedial action with no transposition errors. Audits are scored, with "weighting" for more important questions and the system also handles several degrees of compliance. It will also capture, upload and show photographs of problematical issues and signatures from an audit on the web in real time, auto-email reports and provide backup access via the internet if a mobile device develops a fault on site. Adding more management information value Formability possesses over 10 year's experience developing and supporting a number of different food quality management software auditing systems. The use of a common web based interface means further efficiencies can be made through the follow up and resolution of non-compliances highlighted and tracked alongside user commentary and closure details. Data is uploaded to a consolidated database which means that trends are easy to spot in real time. We've developed a powerful "drill down" information tool which enables management to review trends, implement more timely remedial measures and ensure compliance in line with KPIs". Scalability & rapid deployment across many operations & processes Full flexibility allowing you to define your own business structure and user permissions and it can be scaled adapted as required across large depot or facility networks. AuditForm is perfect for: - Health and Safety Audits
- Environmental Audits
- Quality Audits AuditForm Makes GFSI Certification Easier AuditForm makes compliance to the fundamental GFSI standard requirements 3.4 and 3.5, much, much easier than the traditional "paper and pen" methods. AuditForm is suitable for a host of food safety management system audits including: • Internal Auditing
• GMP (good manufacturing practices) audits
• Policy Audits (Quality Manual policy compliance)
• External Audit corrective action compliance
• Security Audits (yet to be written)
• Supplier Audits
• Environmental Auditing
• Safety Audits Use With All Major Food Safety Standards Maintaining and further improving standards keep food producers at the top of their game. That is why leading manufacturers keep one step ahead of the pack by utilising world class manufacturing practices, food quality management software, stringent quality programmes and a robust food safety management system. Typical of their approach in this area is its commitment to rigid compliance with the "Global Food Safety Initiative" or GFSI for short which is dedicated to the continual improvement of food safety management systems which result in robust processes which result in the provision of safe, wholesome, nutritious and delicious food to the general public. Leading manufacturers achieve this by aligning their business processes with the requirements of one of the four main food safety standards i.e.: BRC, FSCC 2200, SQF 2000 and IFS. The BRC Global Standard for Food Safety was the first accredited, certifiable standard approved by GFSI. The BRC Standard has been adopted for use in over 80 countries around the world among 8,000 food processors in excess of 80 countries worldwide. AuditForm - Reducing The Burden Of Compliance Compliance with these food safety standards involves over 300 requirements relating to workplace safety, environmental impacts and food safety and quality which are best monitored using reputable food quality management software. Here are 2 example BRC requirements: Internal Audits The company must demonstrate that its food safety management system can verify the effective application of a firm's food safety planning together with the implementation of the Global Standard for Food Safety requirements. Raw material approval, supplier approval and performance monitoring The firm must acquire an effective supplier approval/monitoring system which will ensure that potential risks from raw materials and packaging to the quality, legality and safety of final products are properly understood and closely managed. The practical demands placed on an organisation to create, keep and maintain records during inspection and auditing processes are very challenging where mountains of records require the establishment of a reliable audit trail. Adoption of one of the four main food safety standards enables food processors to take their game up another notch. Especially when they utilise purpose built food quality management software to streamline their auditing processes and improve their productivity. More information can be found at the Food Standards Agency.